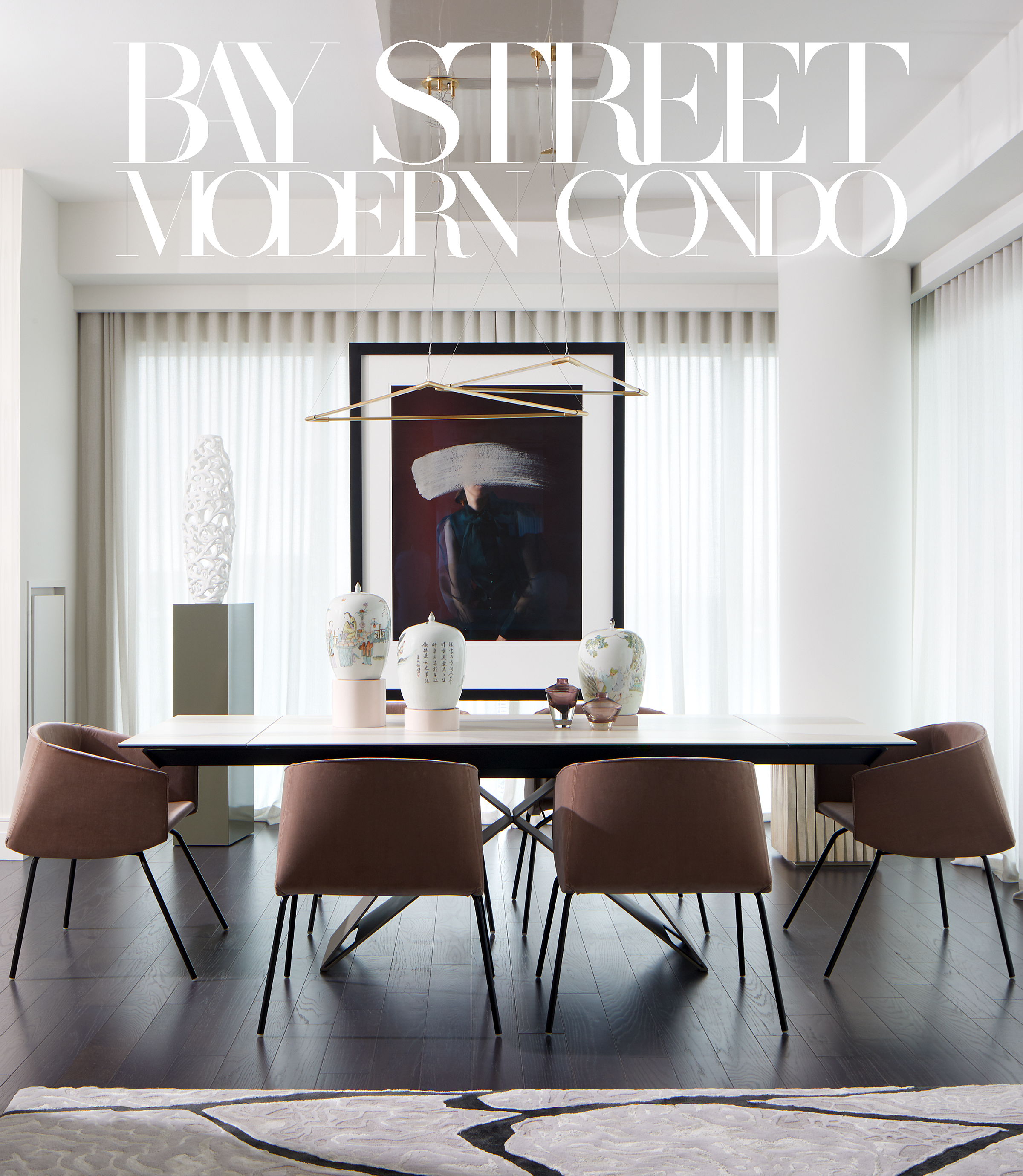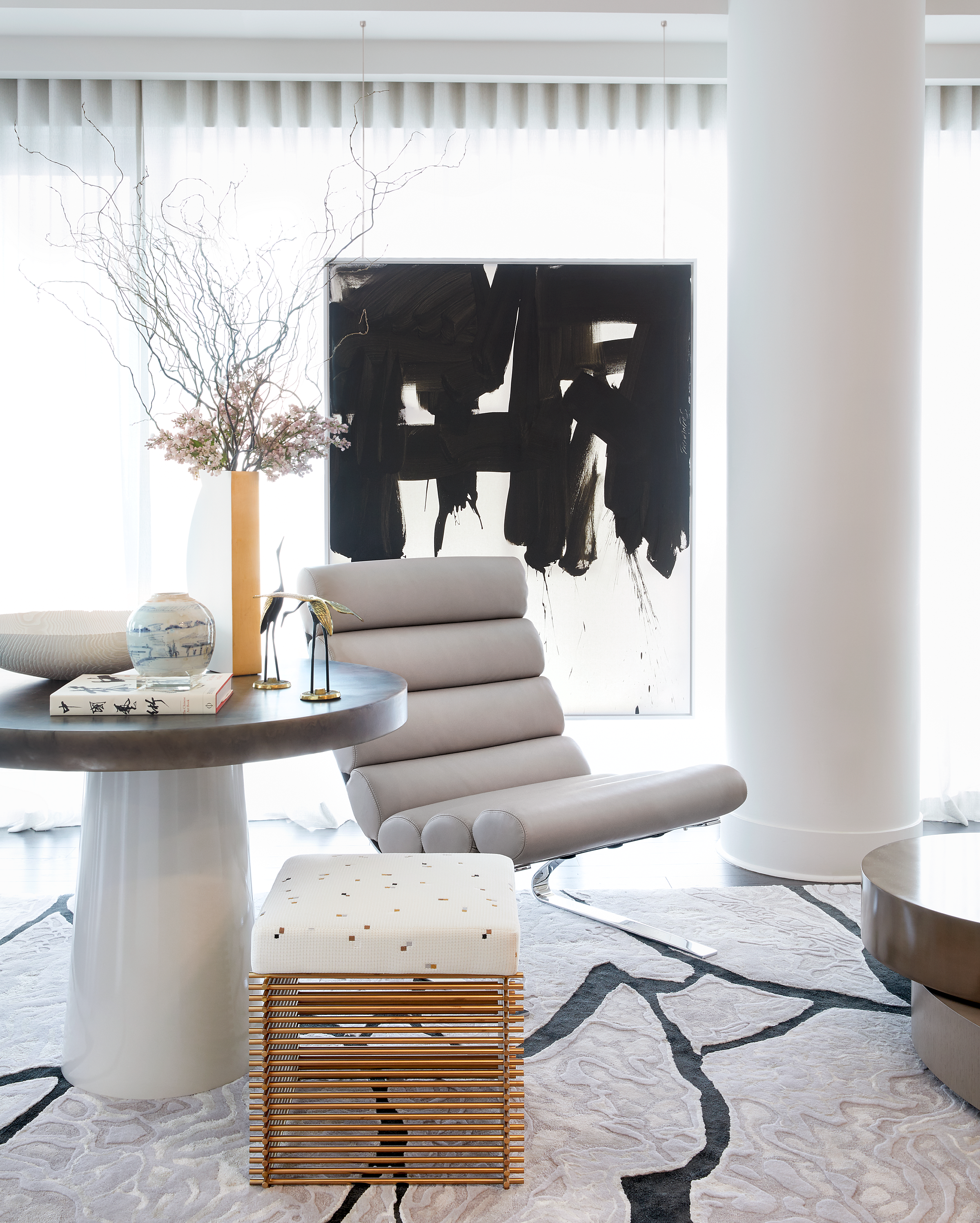 A black and white abstract expressionist painting by artist, Peter Triantos, takes centre stage without overpowering the softness of the composition.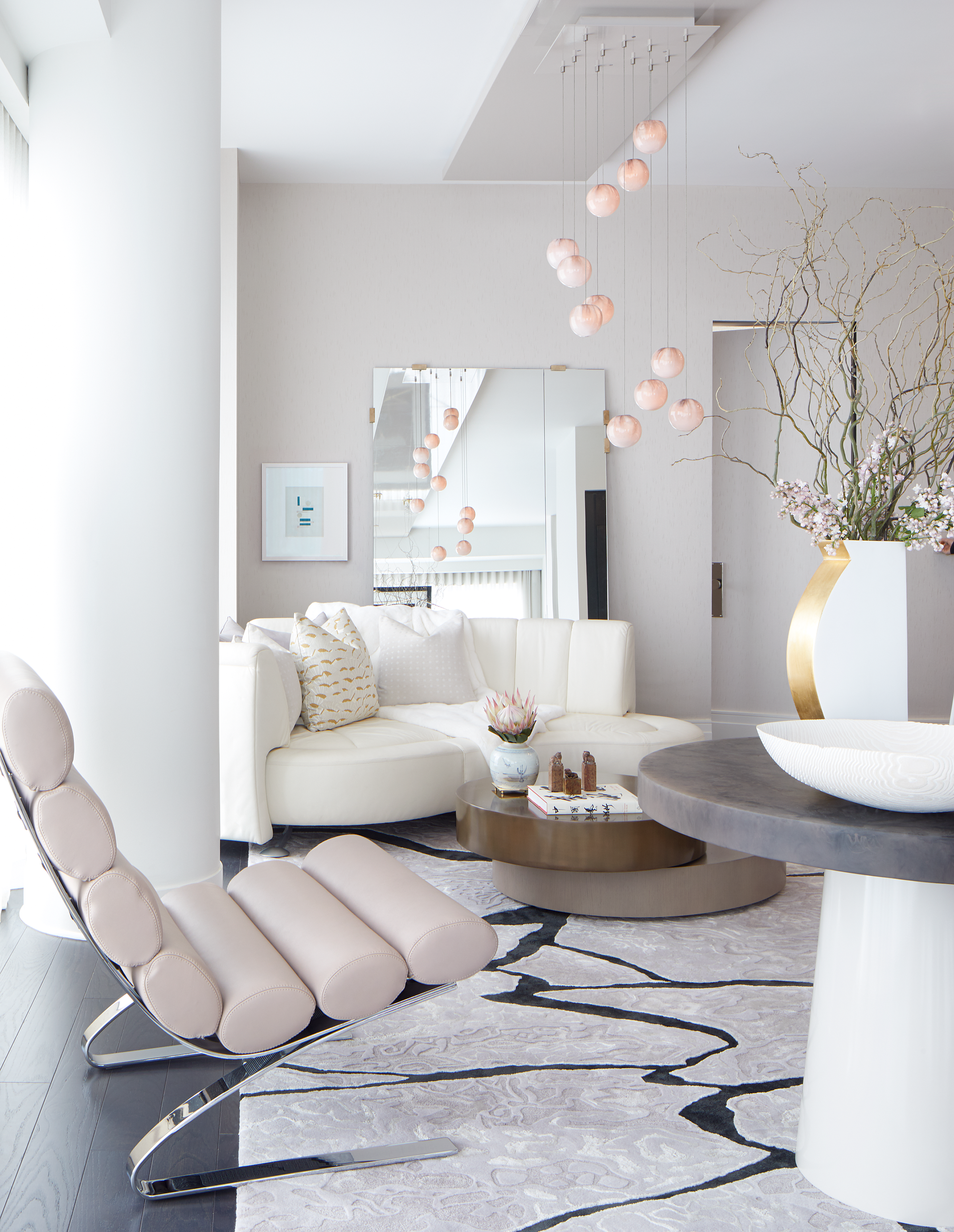 A collection of hand-blown glass globes encased in a copper mesh define the Lounge. A blind door covered in a silk wallcovering leads to the Principal Bedroom.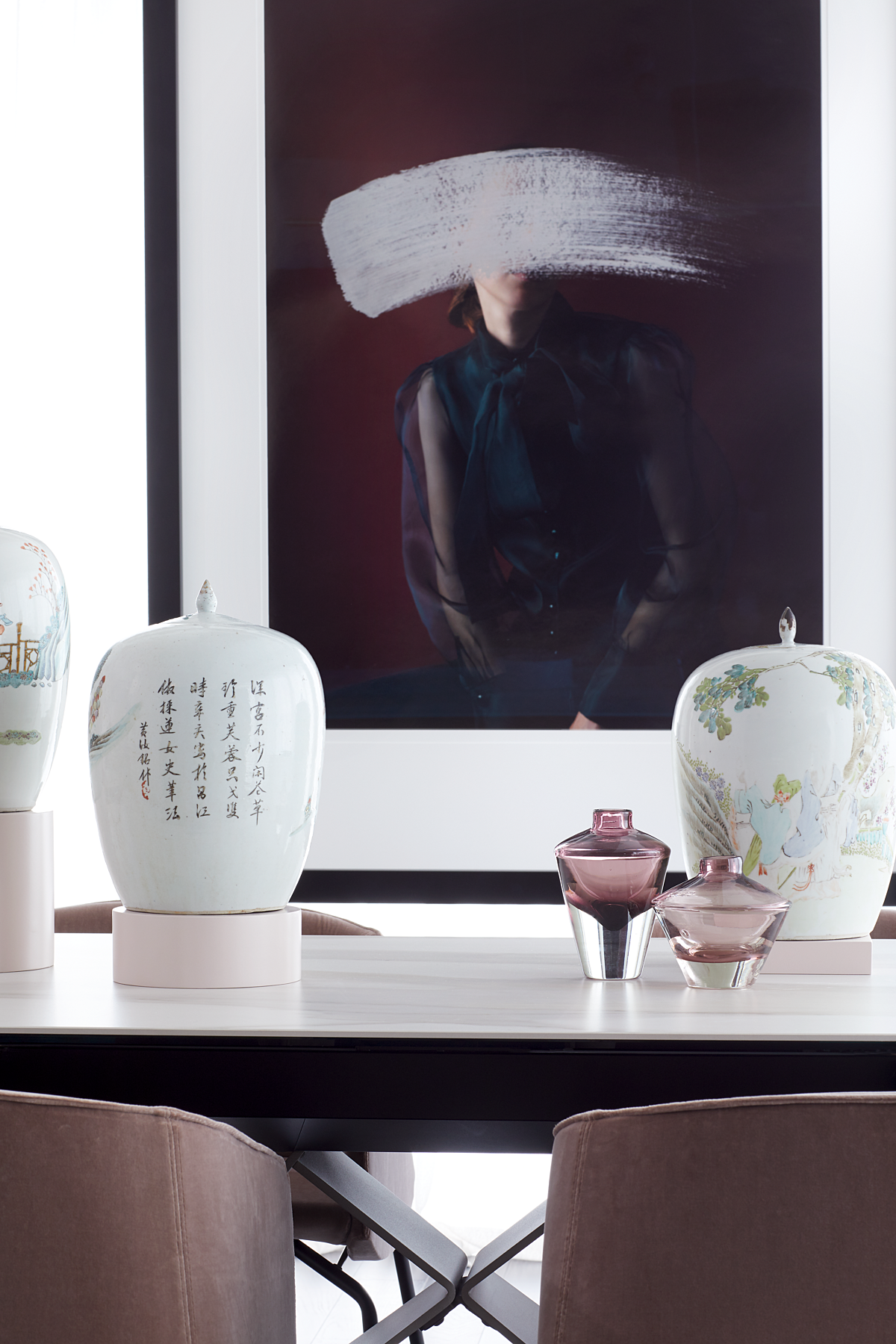 Artwork by Andrea Torres.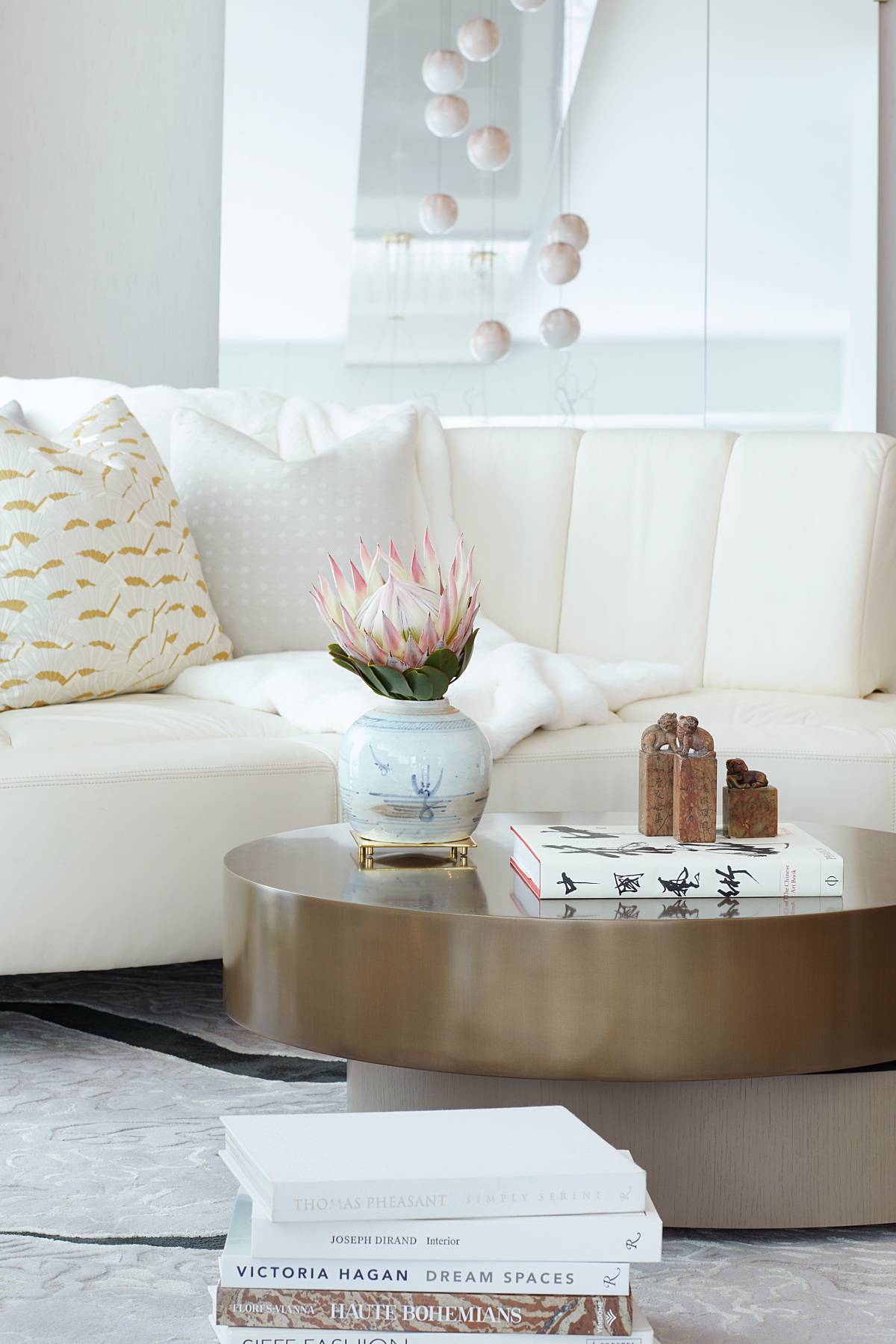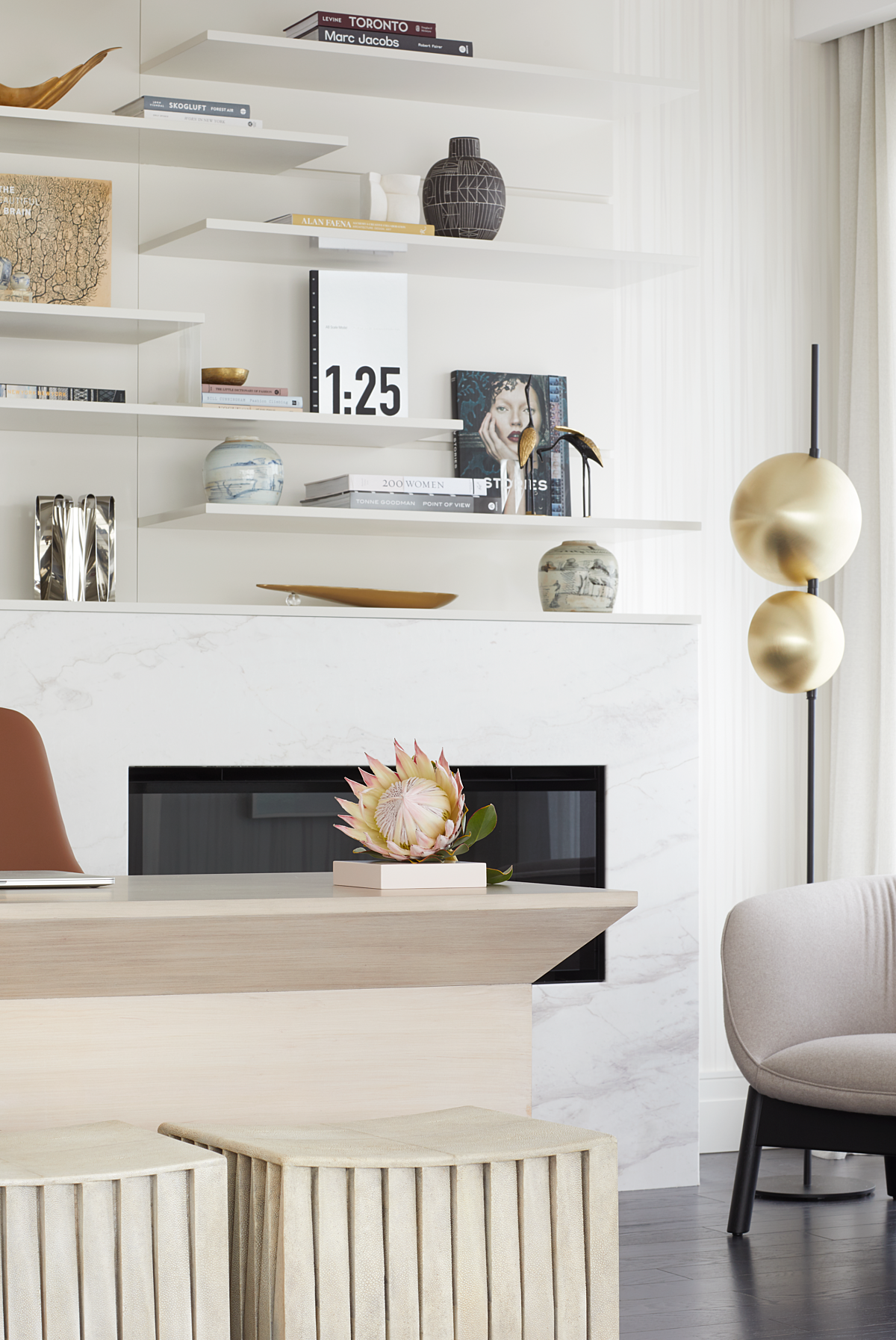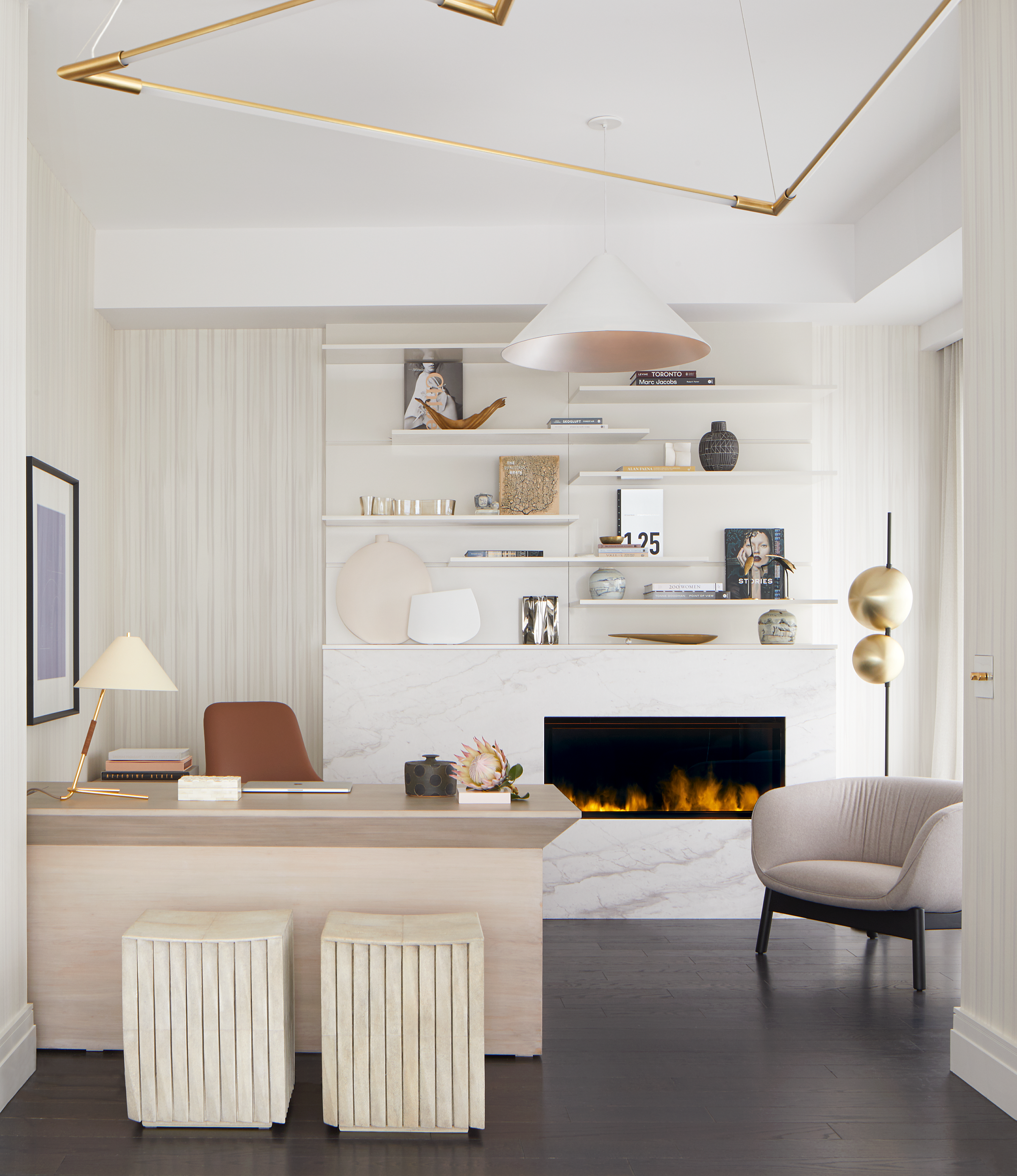 Custom millwork incorporating a contemporary fireplace display the client's collection of books and accessories.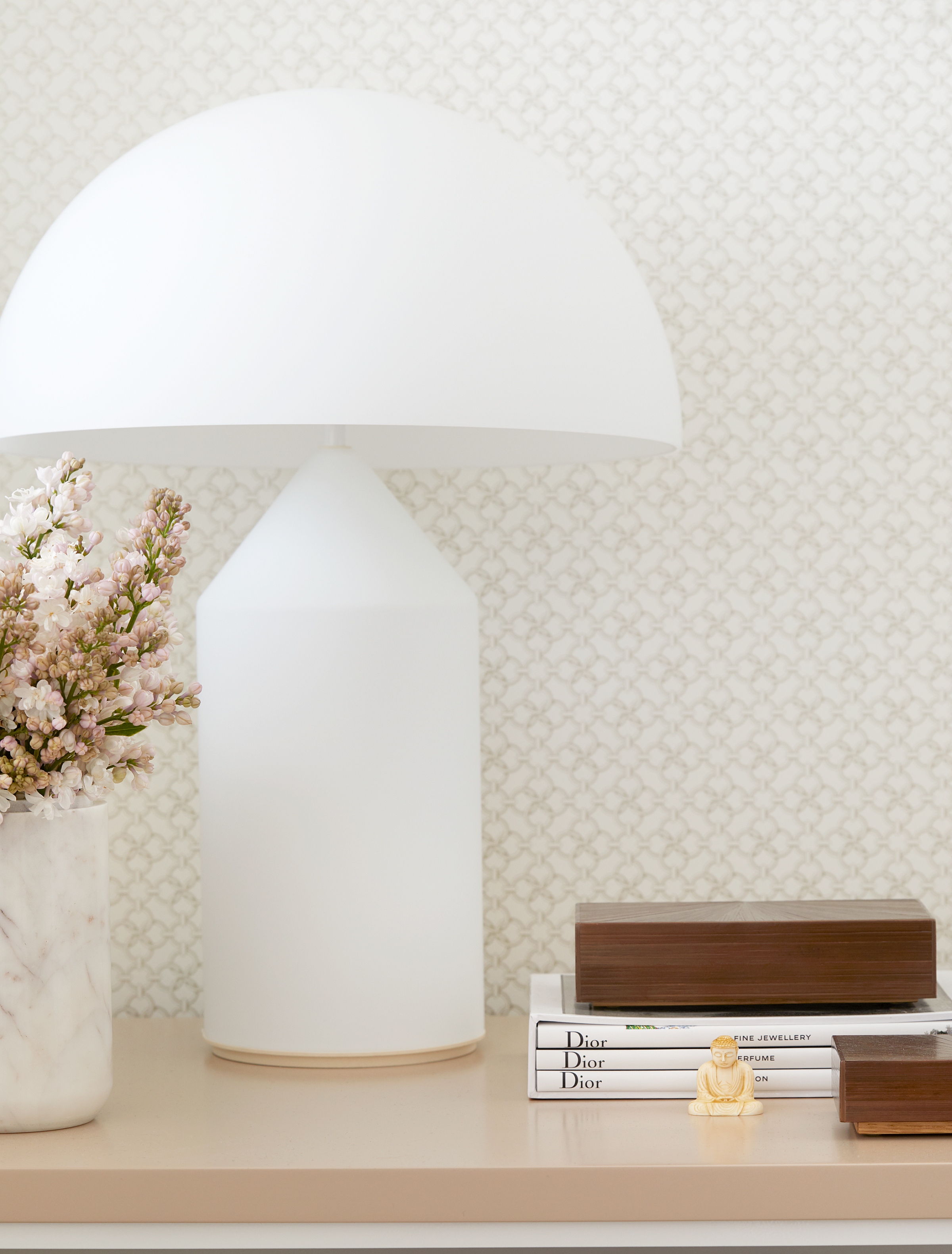 An Hermes wallcovering adds a soft texture to the Principal Bedroom.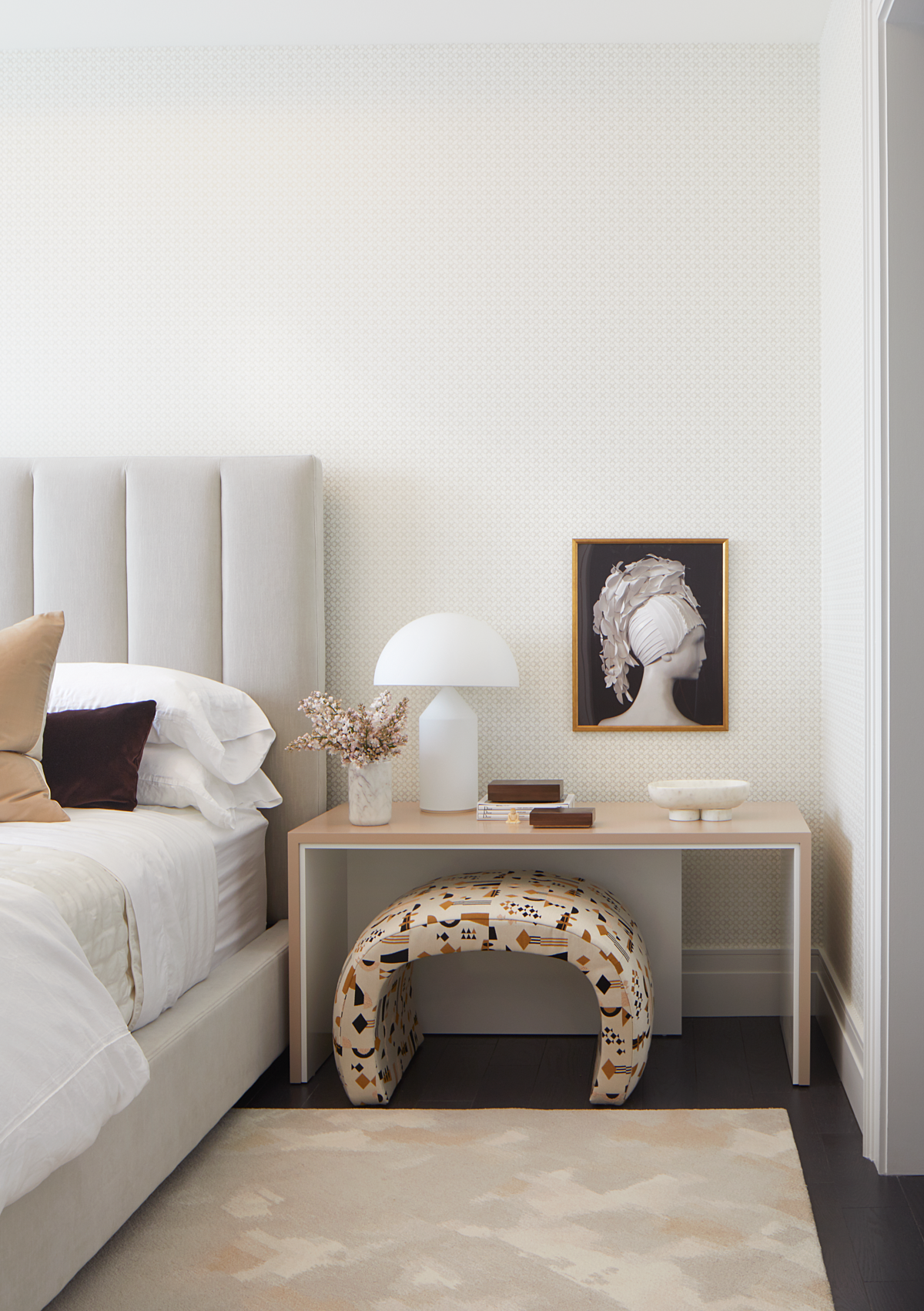 Shapes are layered to reveal positive and negative shapes in an asymmetrical arrangement.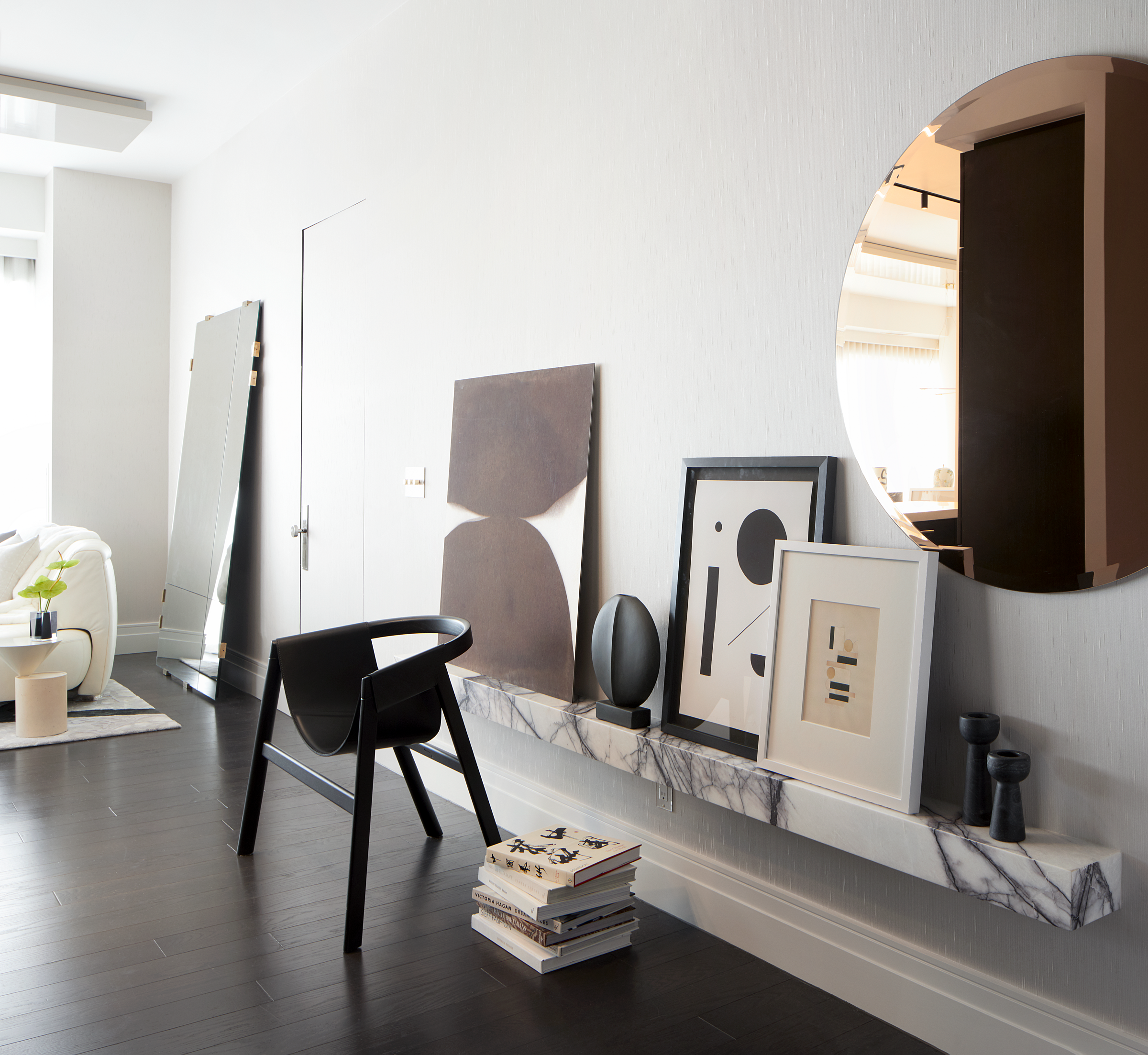 Geometric shapes contrast the relaxed composition of layered art, accessories and books in the entry.
Forest Hill Century Home
VIEW NEXT PROJECT >