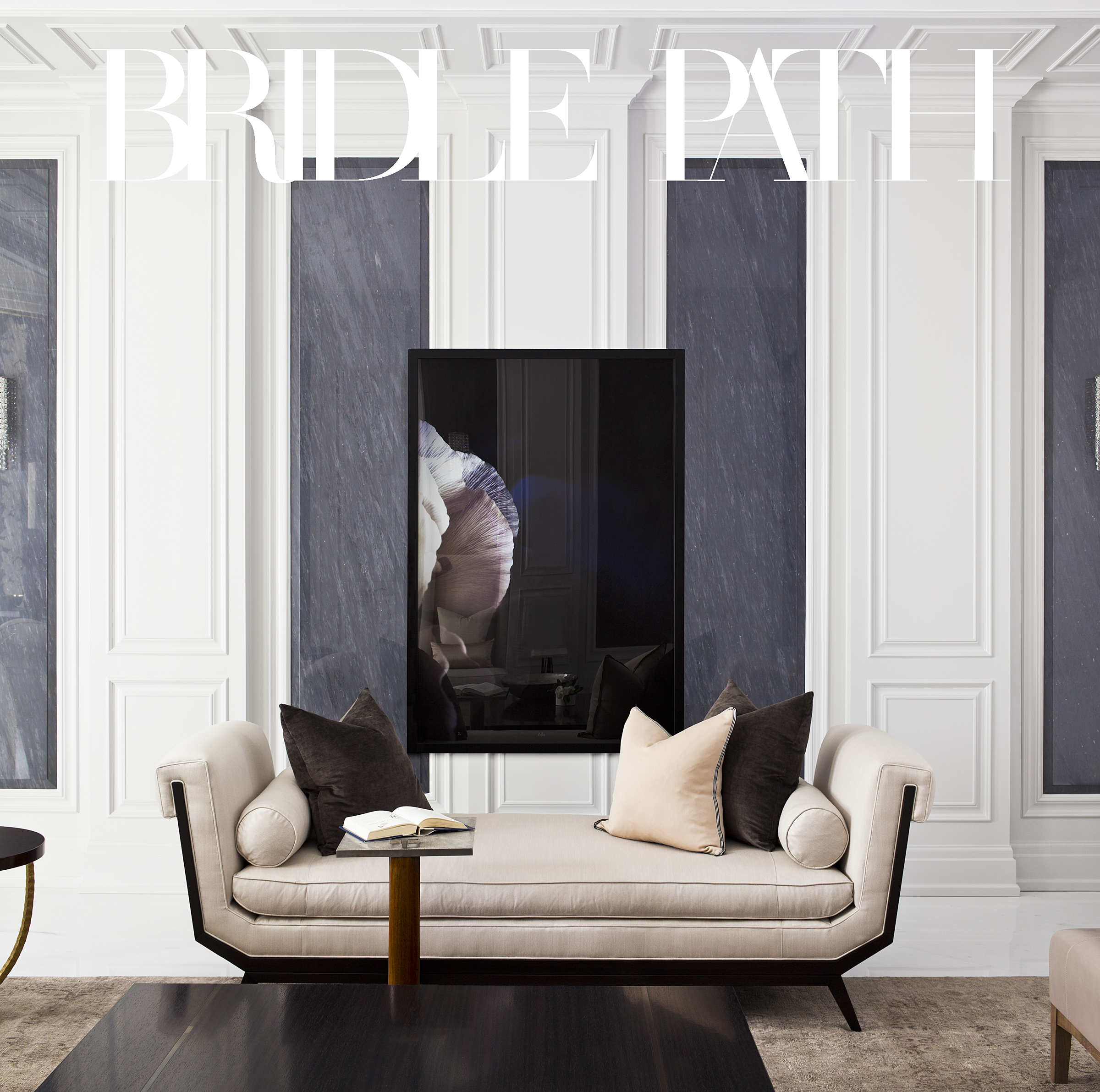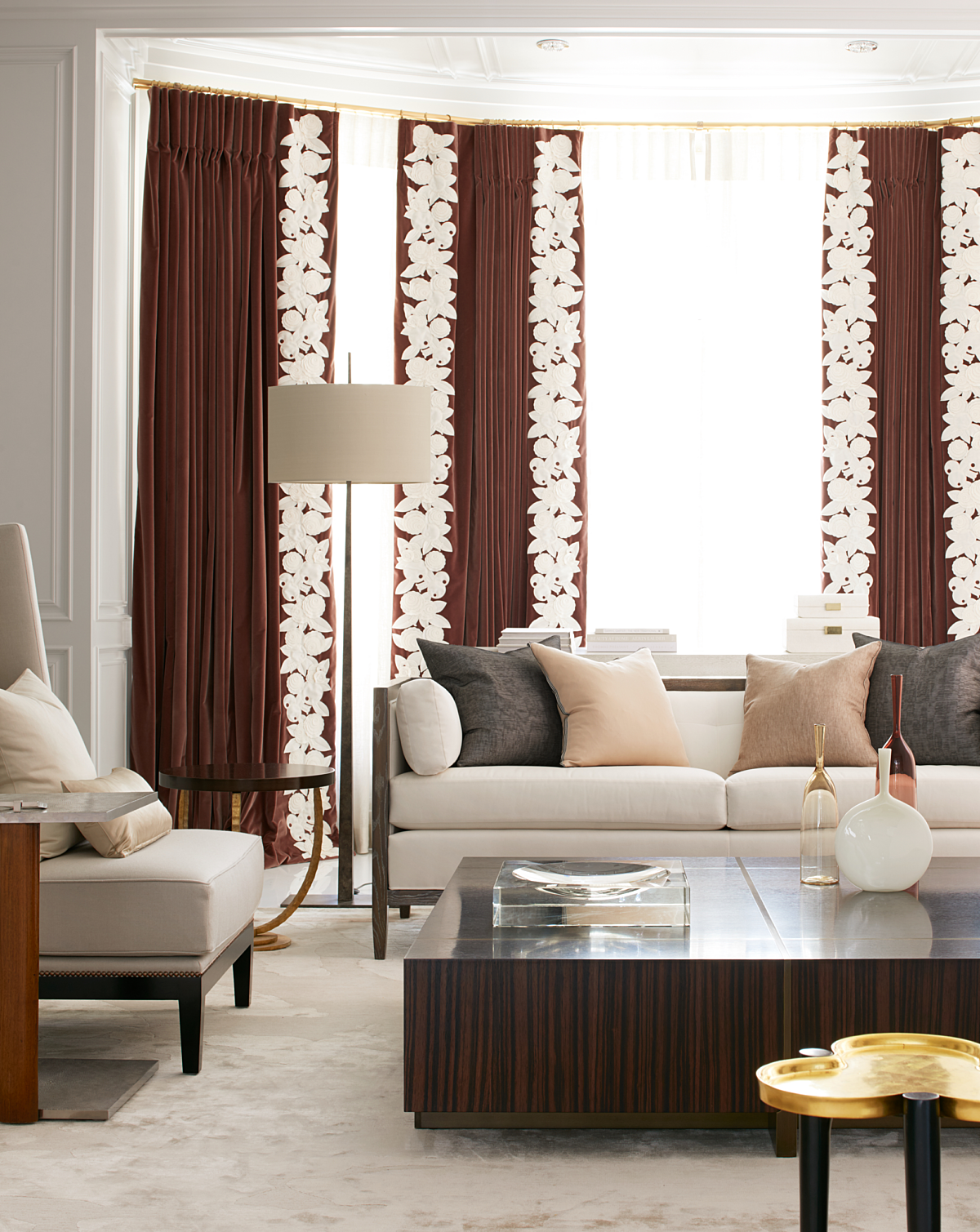 As you move through a room, there should always be moments of beauty to rest your eye. Layering finishes, fabrics and textures creates a sense of depth through differentiation.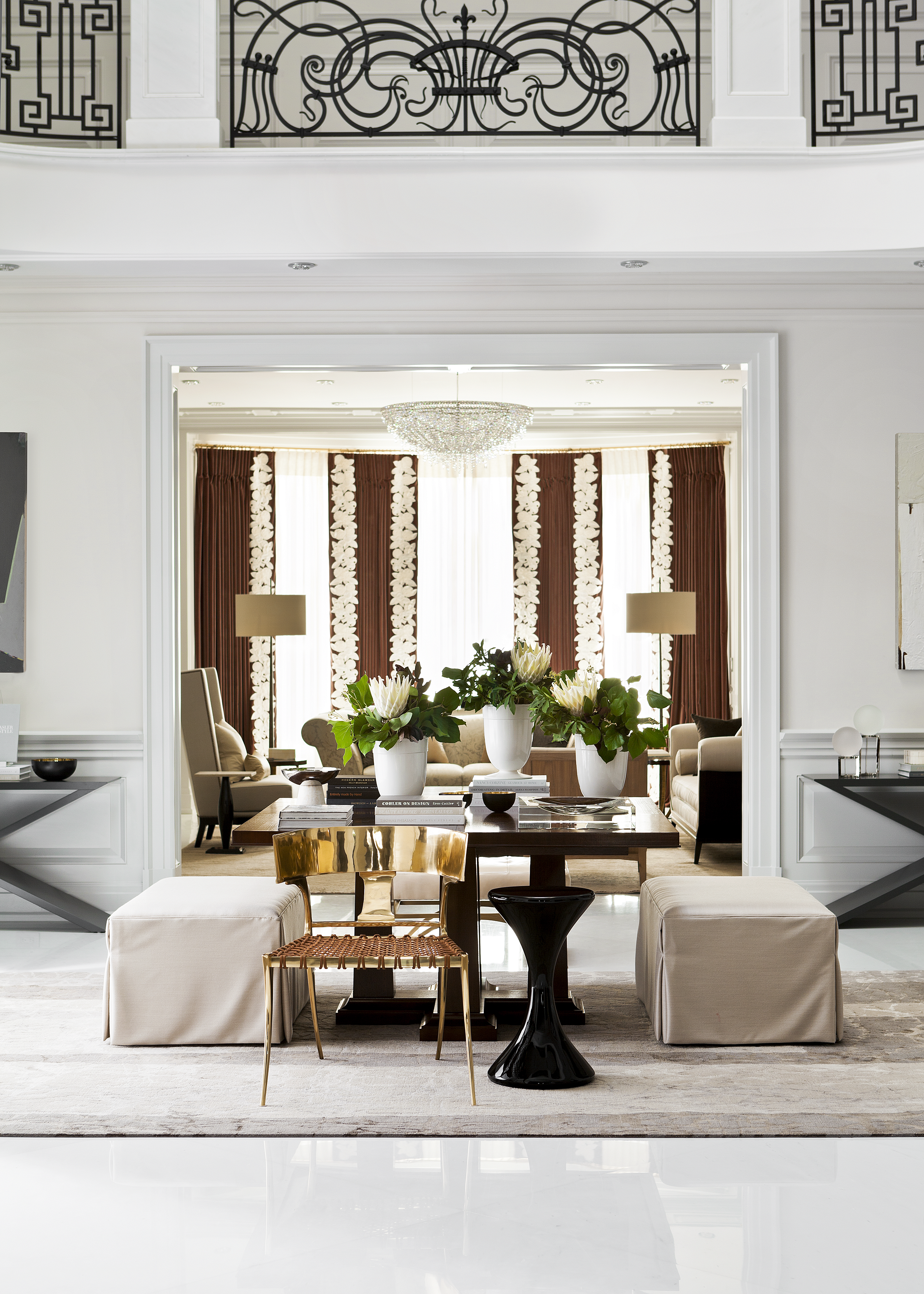 Inspired by a European sensibility, an expansive marble stair hall combines classic styling in a contemporary context.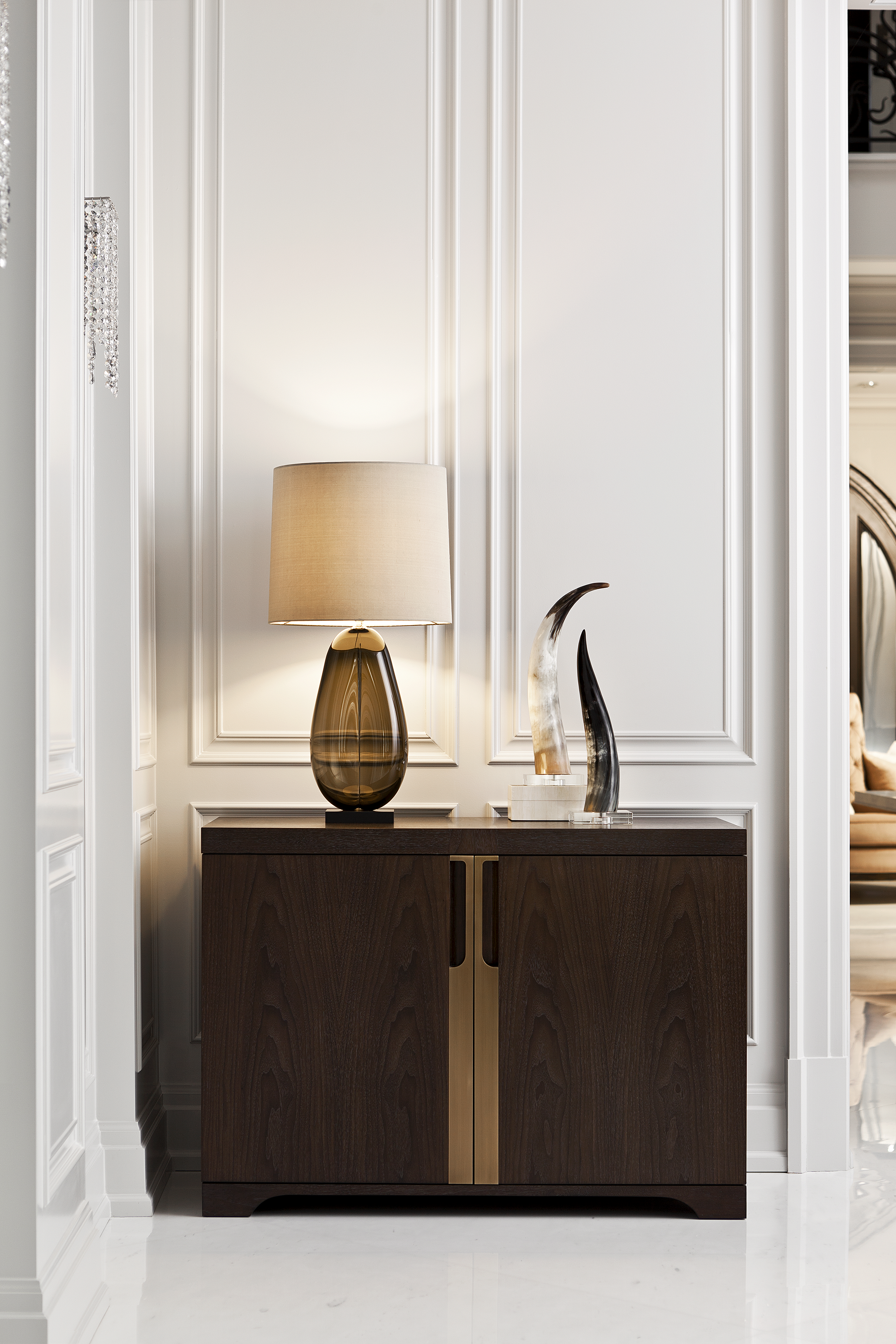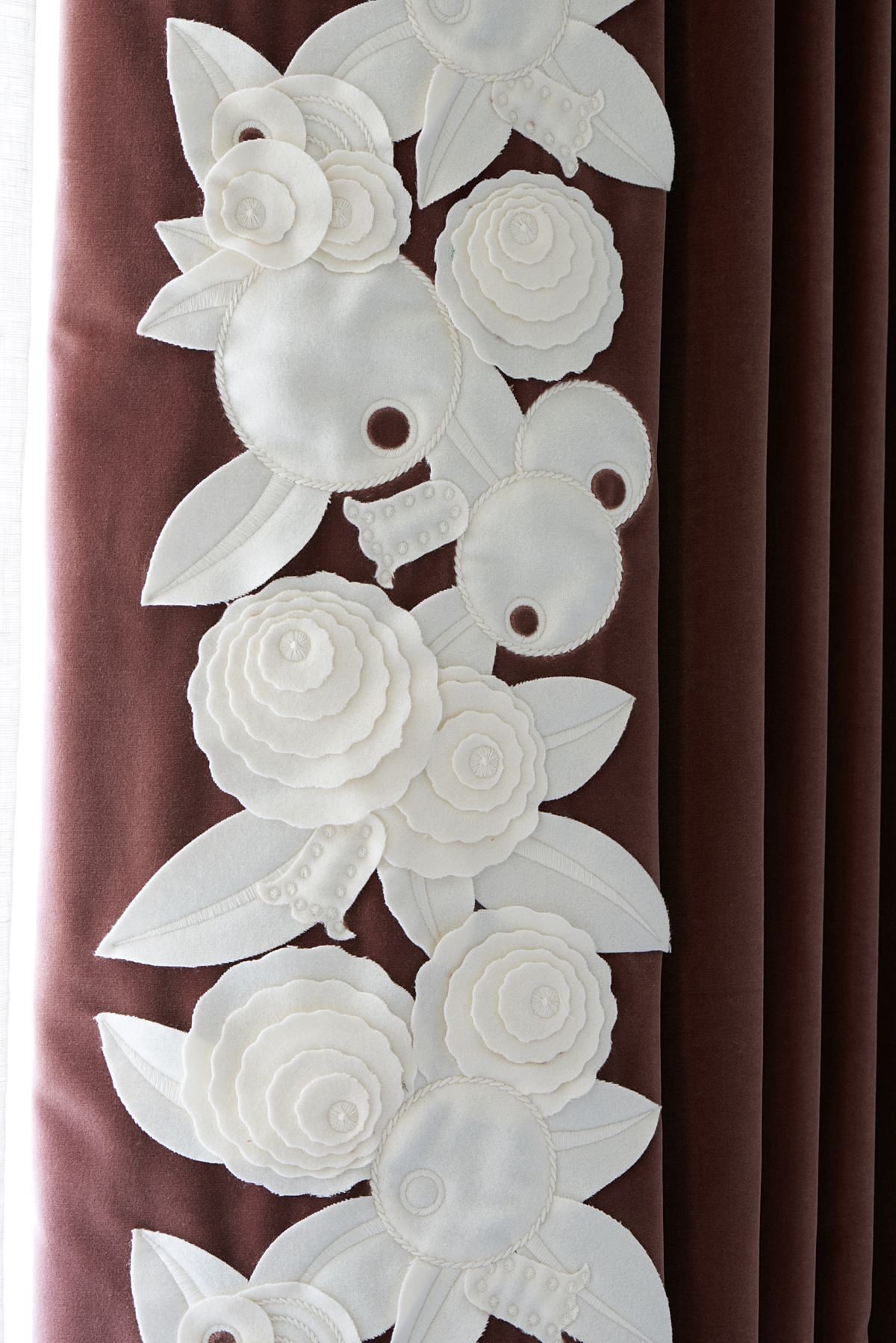 A laser cut wool applique is hand-sewn on a luxurious mulberry velvet.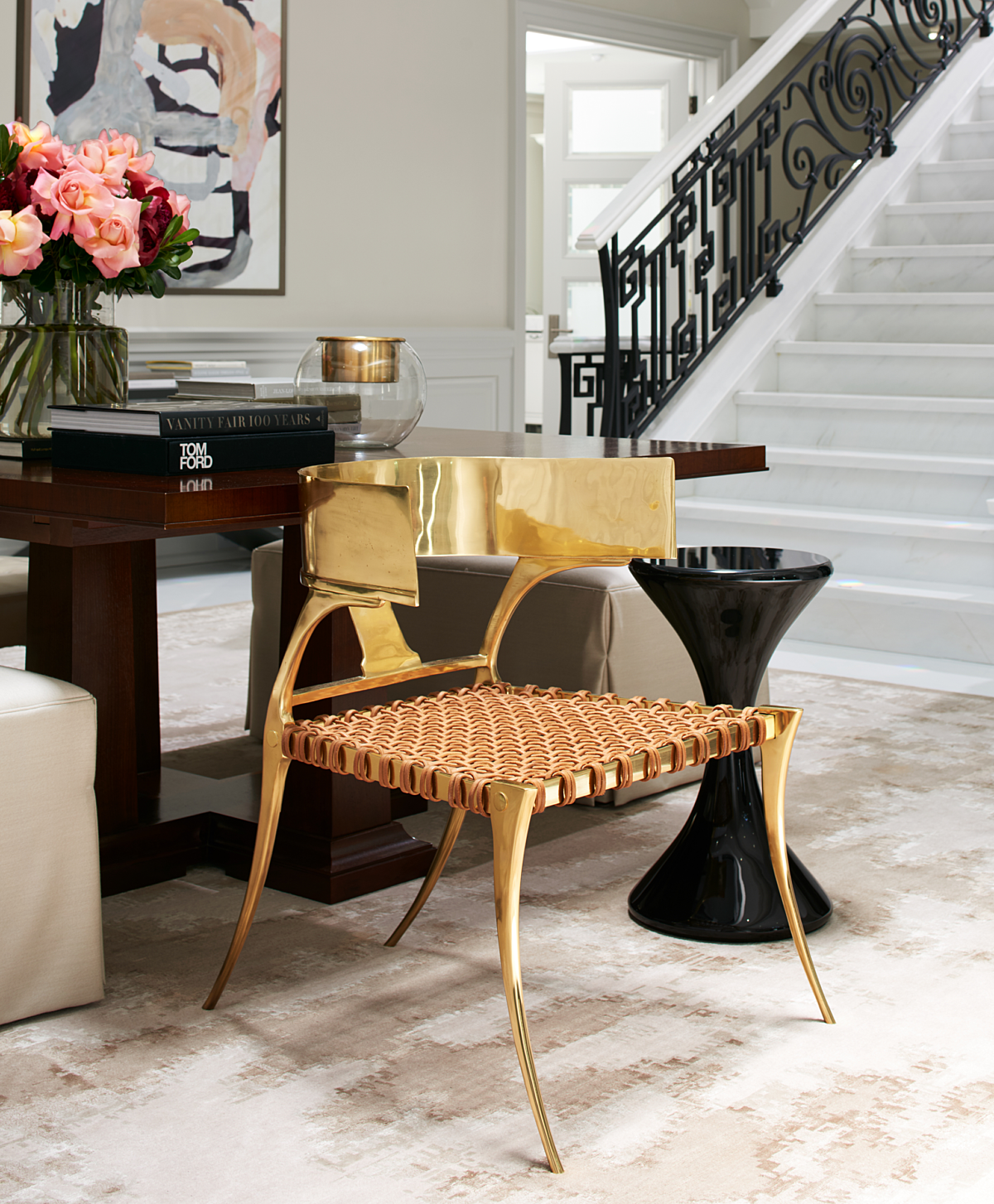 A brass and leather Klismos chair creates a strong statement in the formal stair hall.