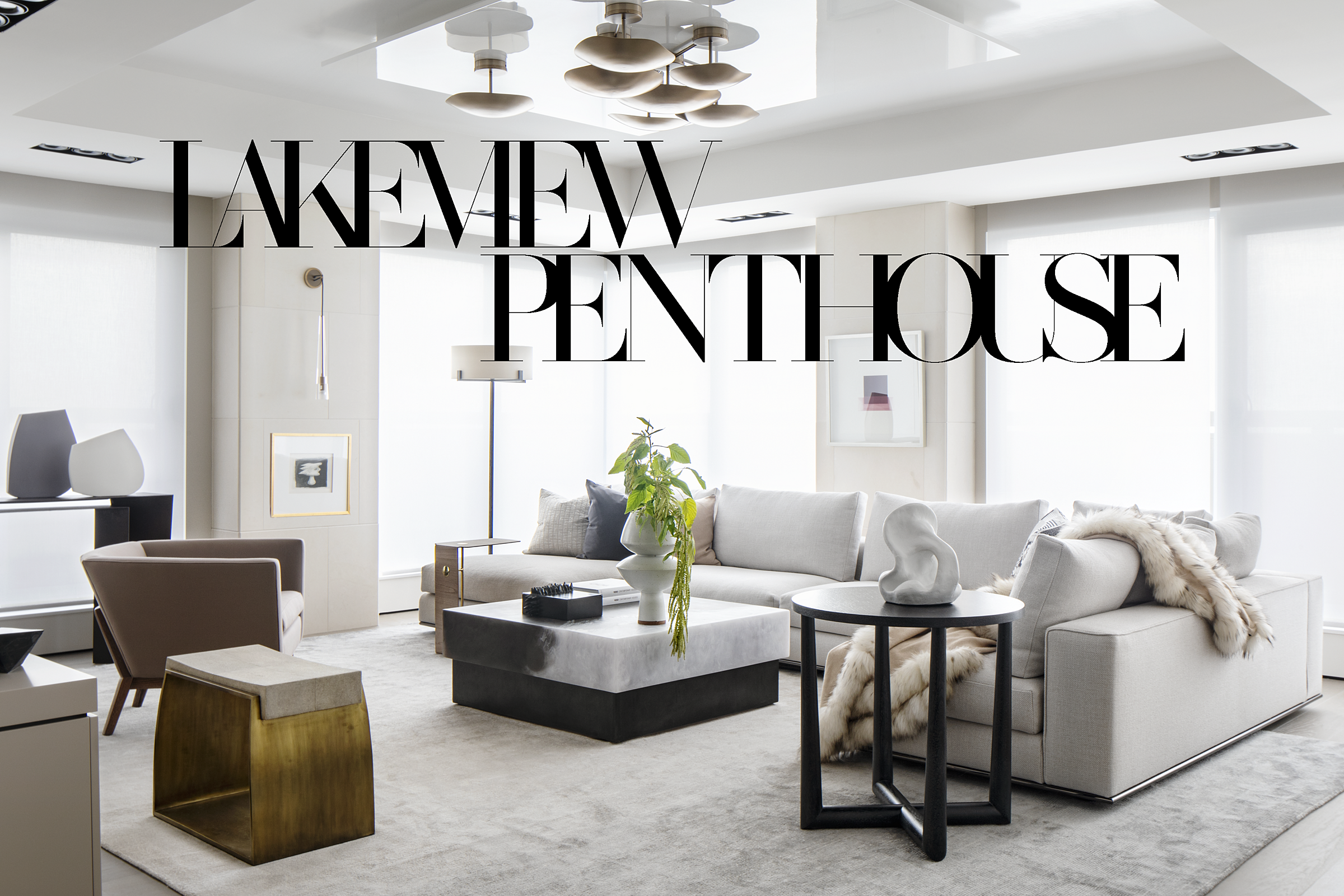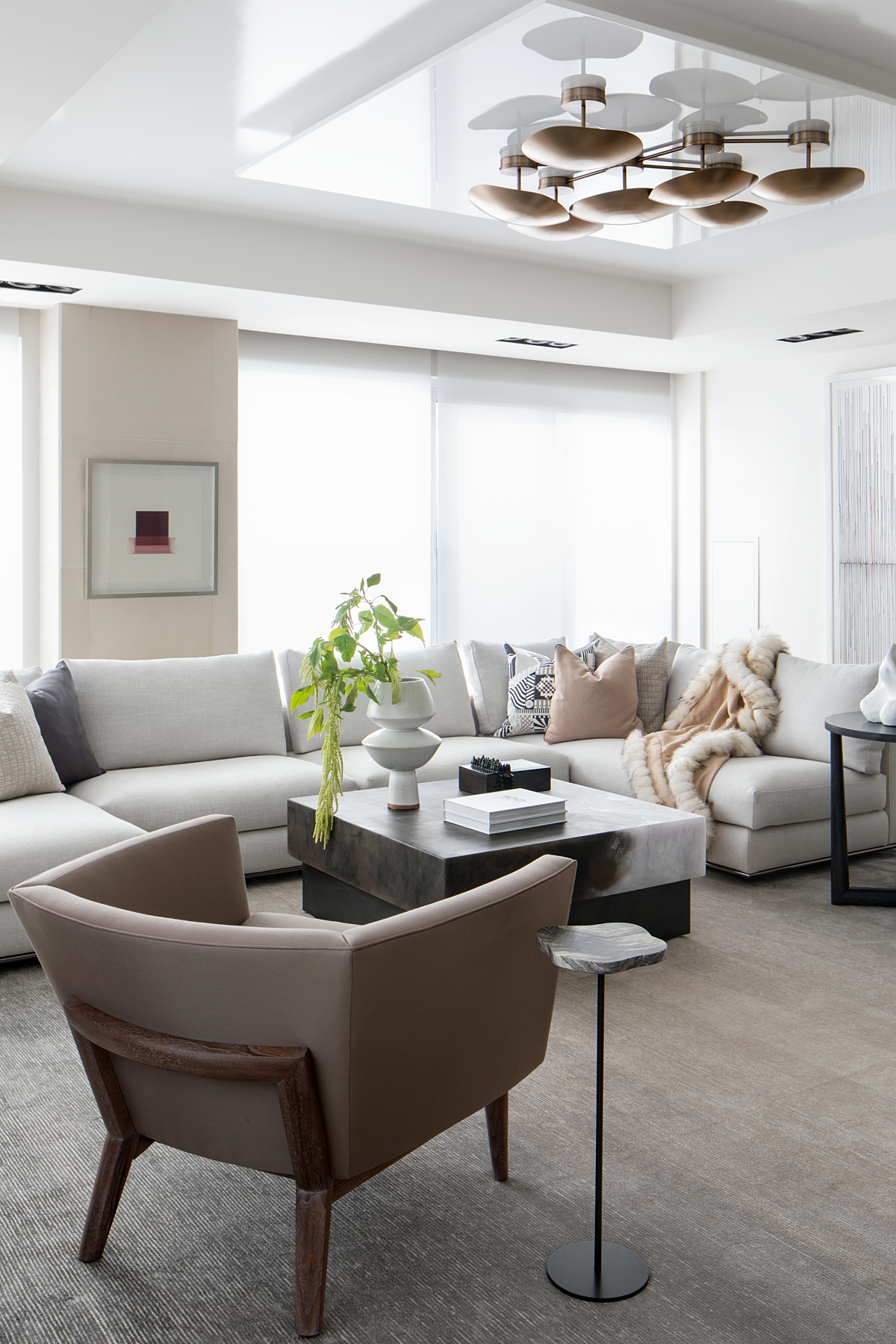 A lacquered ceiling panel reflects the natural light and adds visual height to the space.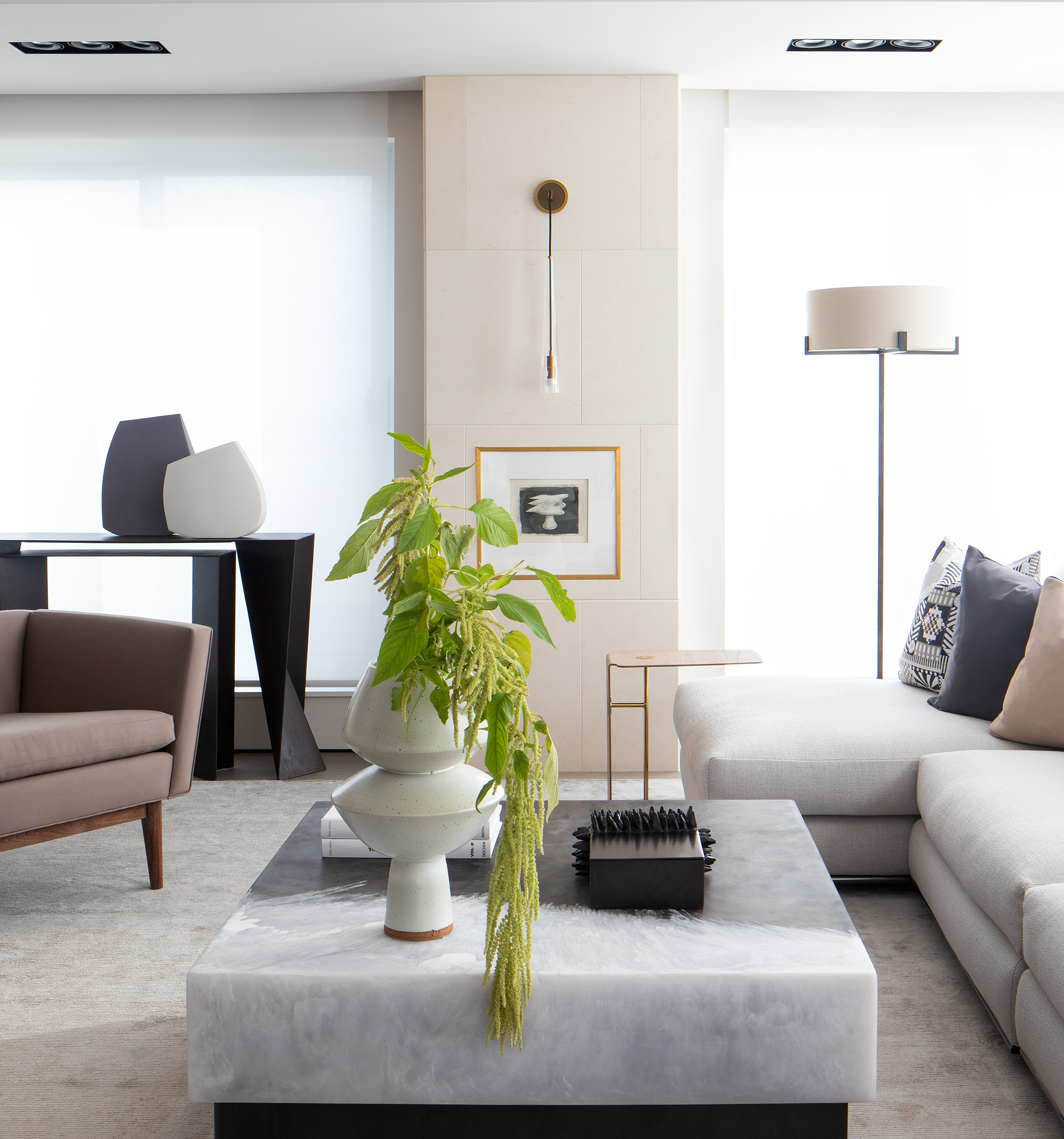 It's exciting to be able to seize the opportunity to take a space "back to the studs". The owner of this penthouse asked for a 'hotel-like' residence, flexible to host large parties, while maintaining the intimacy of a private home.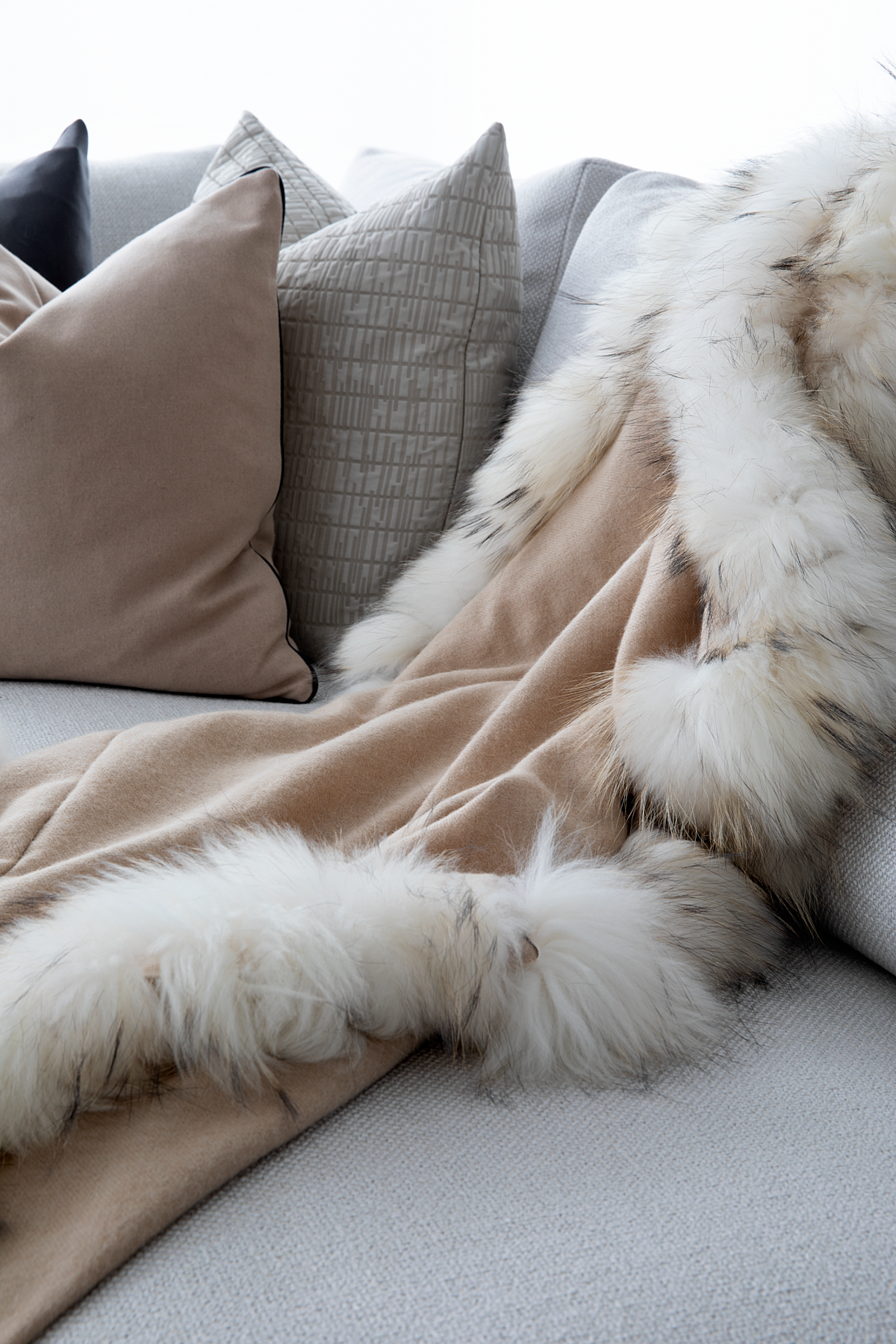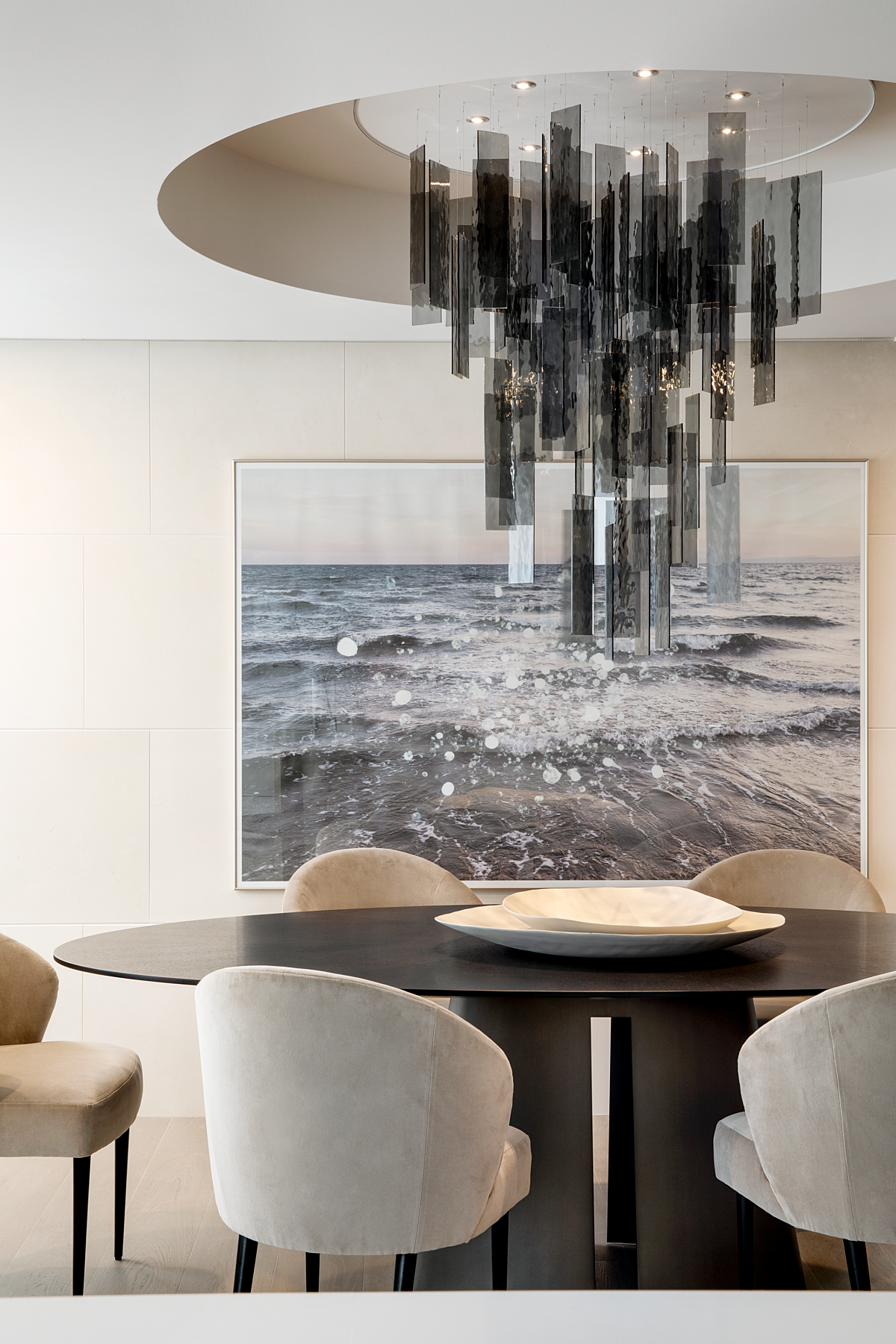 The pale limestone clad walls express an understated beauty and permanence. A custom light fixture references the movement of water.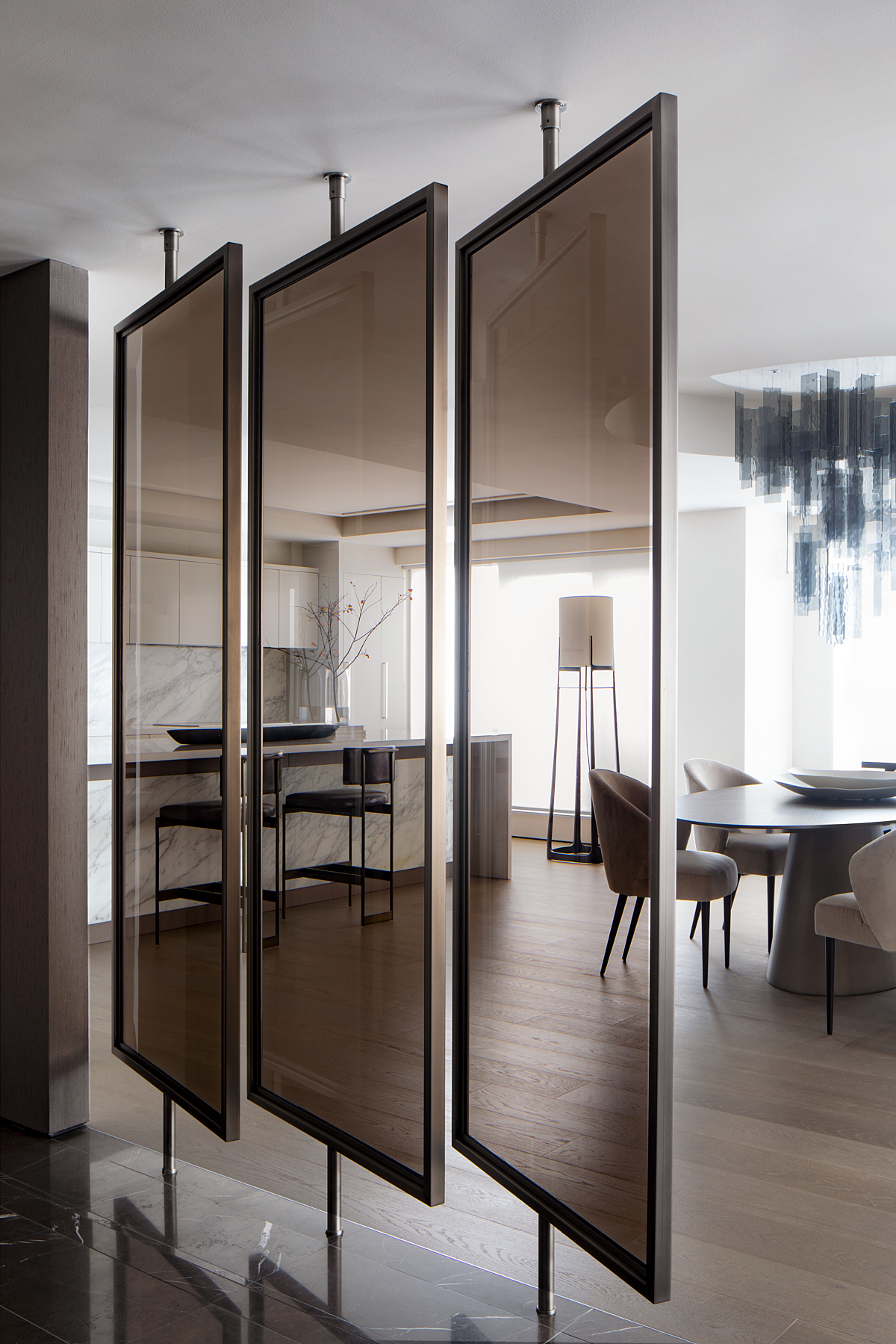 A triptych of bronze glass panels with handsome pivoting frames create a soft demarcation between the Front Foyer and the large open living space beyond.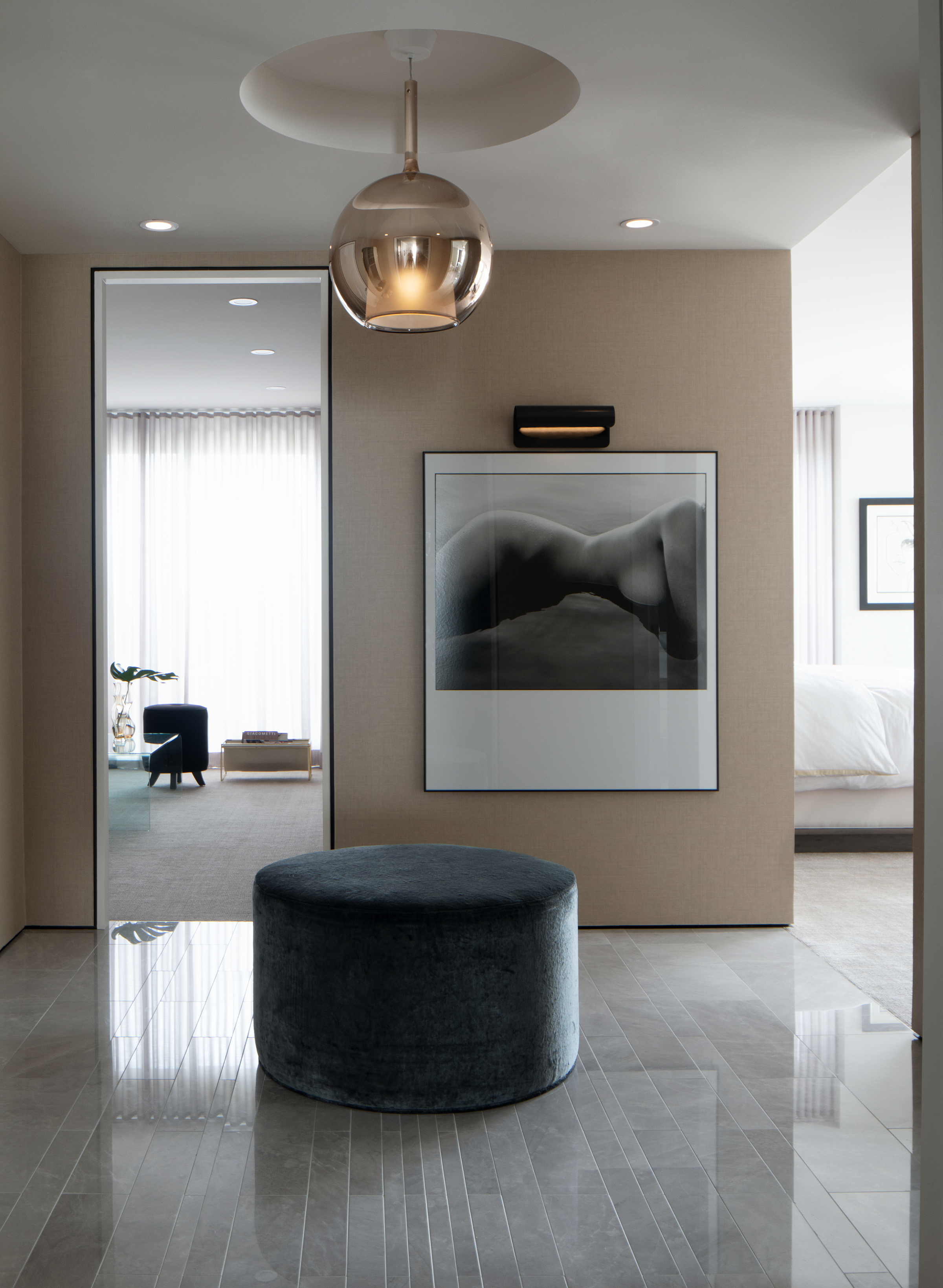 A narrow bronze metal reveal outlines the interior architecture.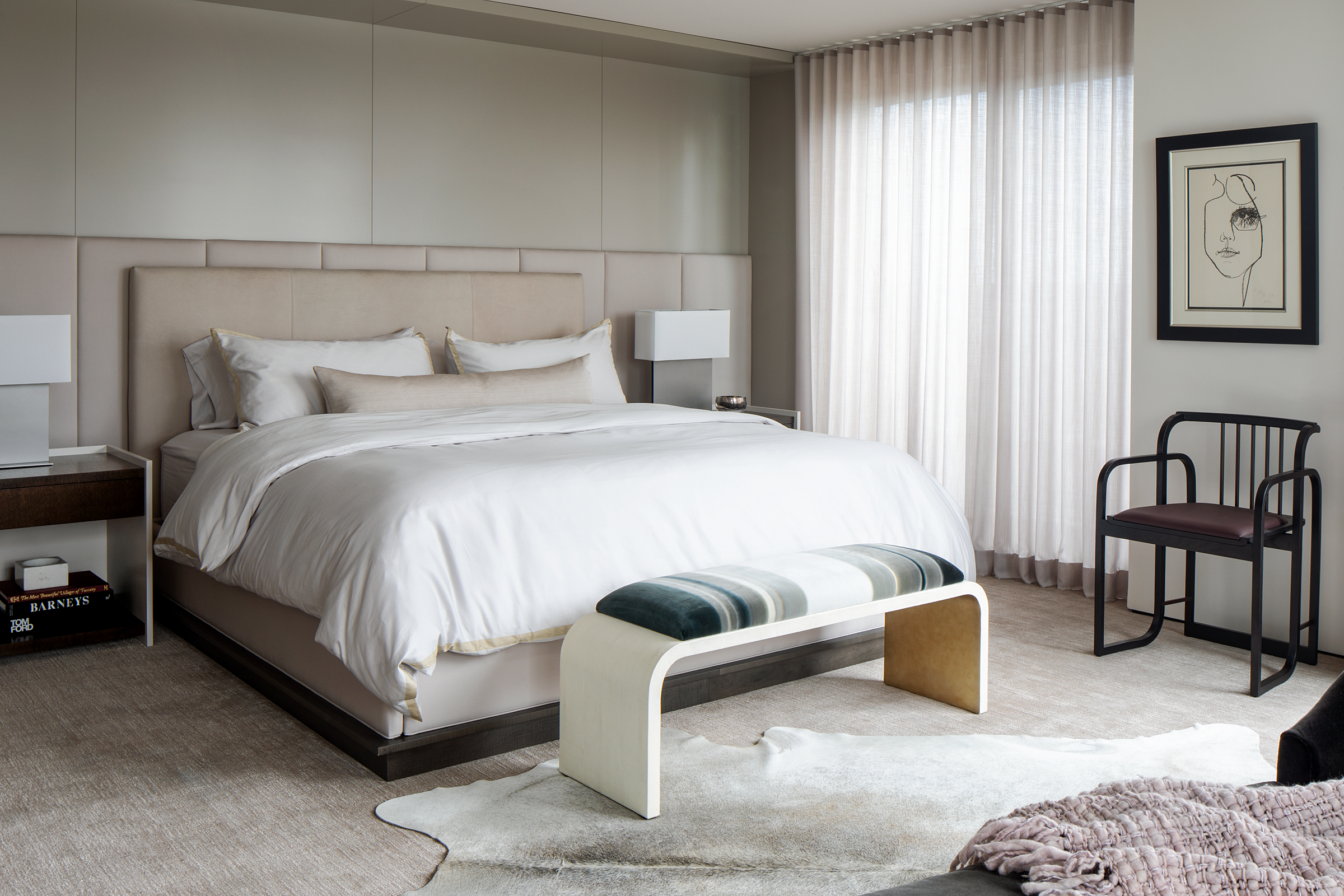 A custom designed upholstered bed in a muted shade of chalky quartz is anchored by leather wall panels.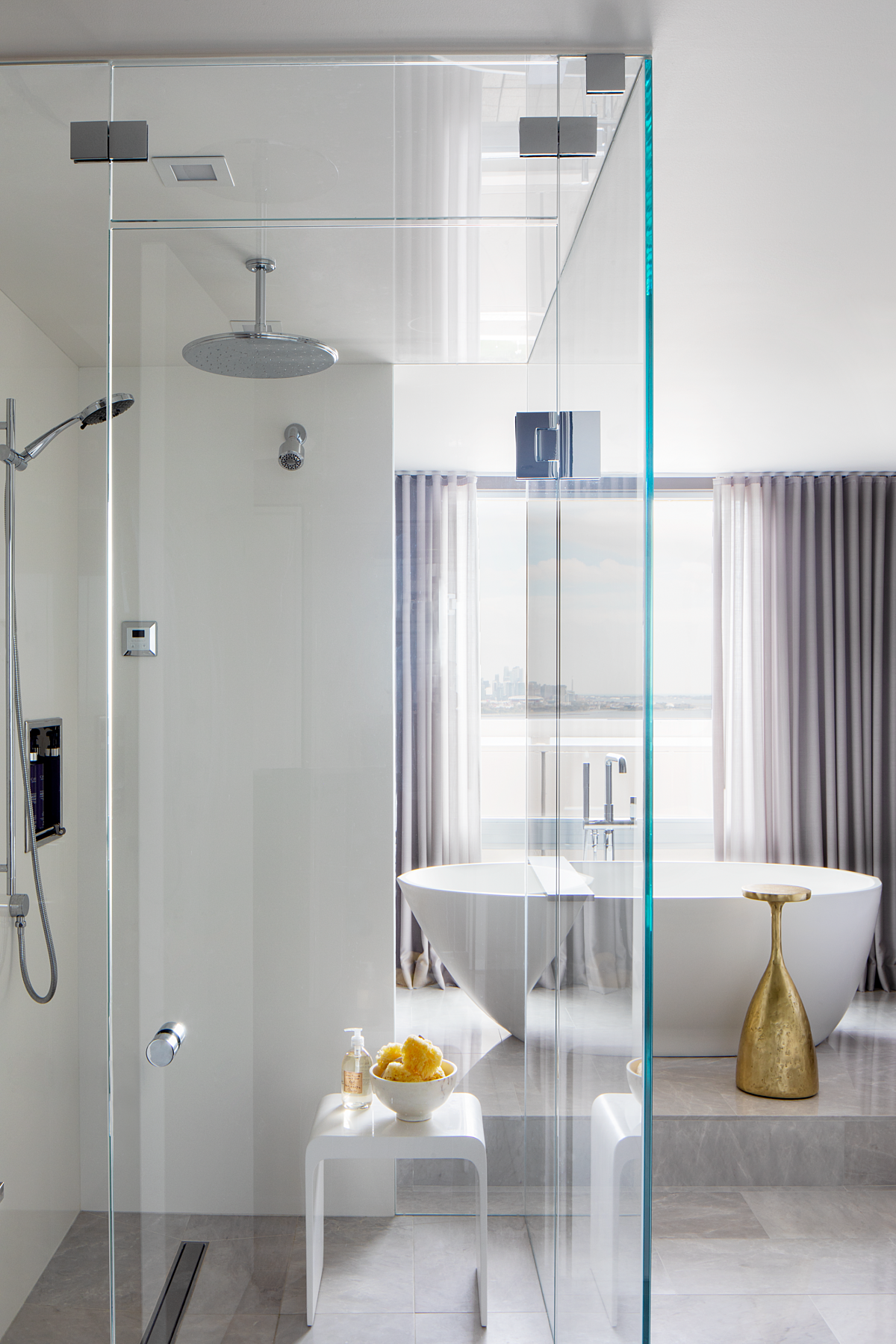 A full redesign of the bathroom allowed the tub to be situated to capture Toronto's waterfront skyline.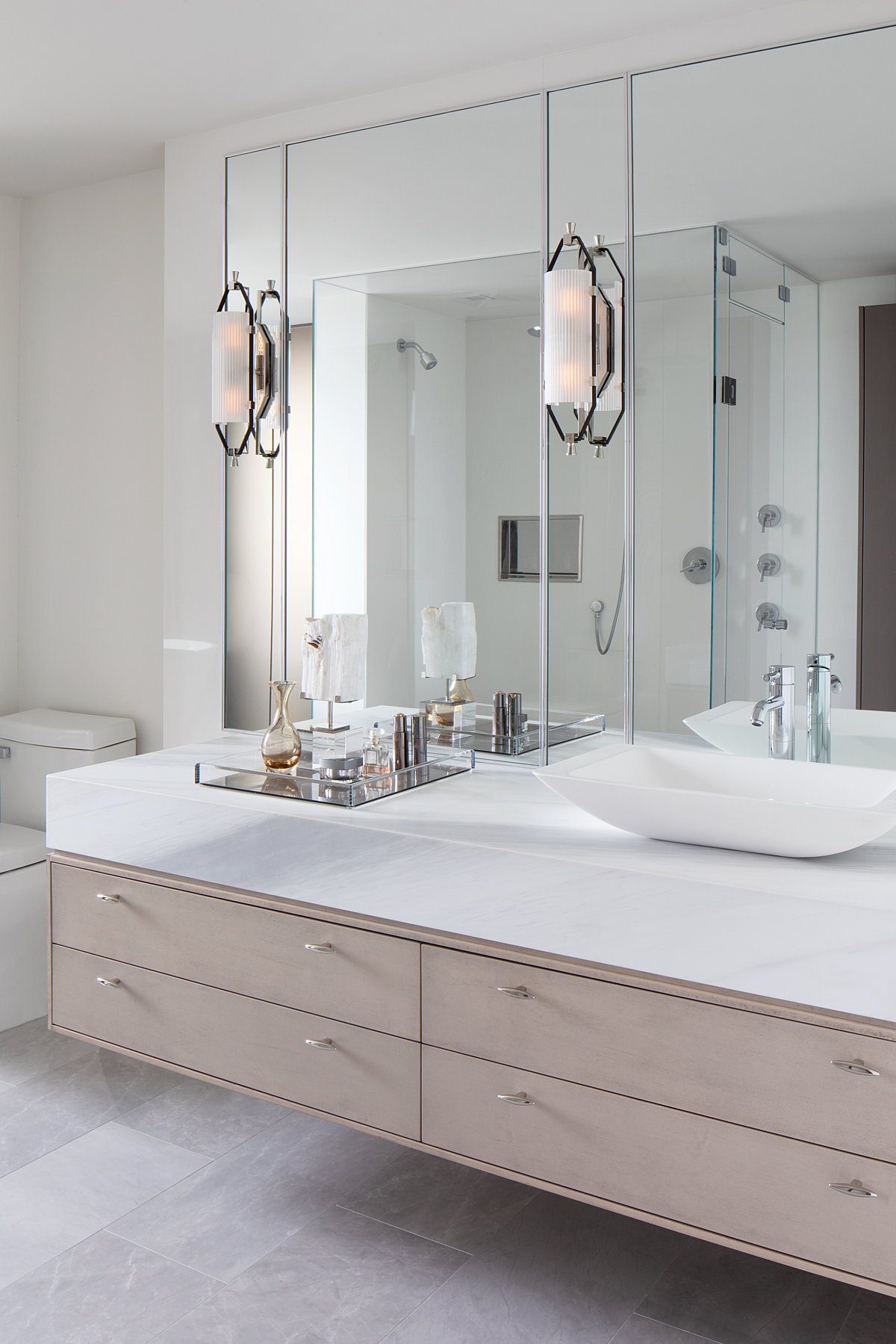 Bay St. Modern Condo
VIEW NEXT PROJECT >